A dental crown is a tooth-shaped cap that is designed and fabricated to fit perfectly over a tooth, completely covering it. They are often made of porcelain, which is highly durable and mimics the look of natural teeth.

A dental crown is often recommended to fix a tooth that is significantly damaged. They can be made in a variety of materials, including gold, but they do tend to last longer if they are made from porcelain. Porcelain crowns also do not stain teeth like crowns made from other materials.

When Would Crowns Be Used?

There are a number of reasons why crowns would be necessary, such as:


If a tooth is cracked, a crown would be used to help restore its strength.

If a tooth is severely discolored, a crown may be used to help restore it to its natural appearance.

Crowns can be used to restore teeth that are naturally misshapen or chipped.

Crowns can hold extremely weak teeth intact and keep them from coming apart.
How Are Dental Crowns Made?
Dental crowns are custom-made caps that go over a tooth that has been damaged or worn down. The crown is bonded to the tooth, so the two become one unit. The crown can be made of porcelain, porcelain-fused-to-metal, or gold. Each material has advantages and disadvantages. Our dentist can help you decide which material is best for your situation.
The tooth is prepared ahead of time by filing it down to make room for the crown. Then, an impression will be taken of your tooth and sent to a dental lab. The lab will create your crown to the size, shape, and color that you have chosen. Once prepared, the crown will be bonded to the tooth using dental adhesives. A bite test will ensure your crown is placed perfectly without altering your natural bite.
How Long Do Dental Crowns Last?
The lifespan of your dental crown depends on how well it was placed and cared for. But on average, dental crowns last for five to eight years. There are rare cases where a crown has lasted as long as 20 years. But for many, crowns last ten years or longer.
To help extend the life of your crown, avoid chewing hard foods with your crown and wear a mouthguard (or a sports guard) to protect your teeth from injury.
Click to See Dr. Qing's actual patients who received crown treatment.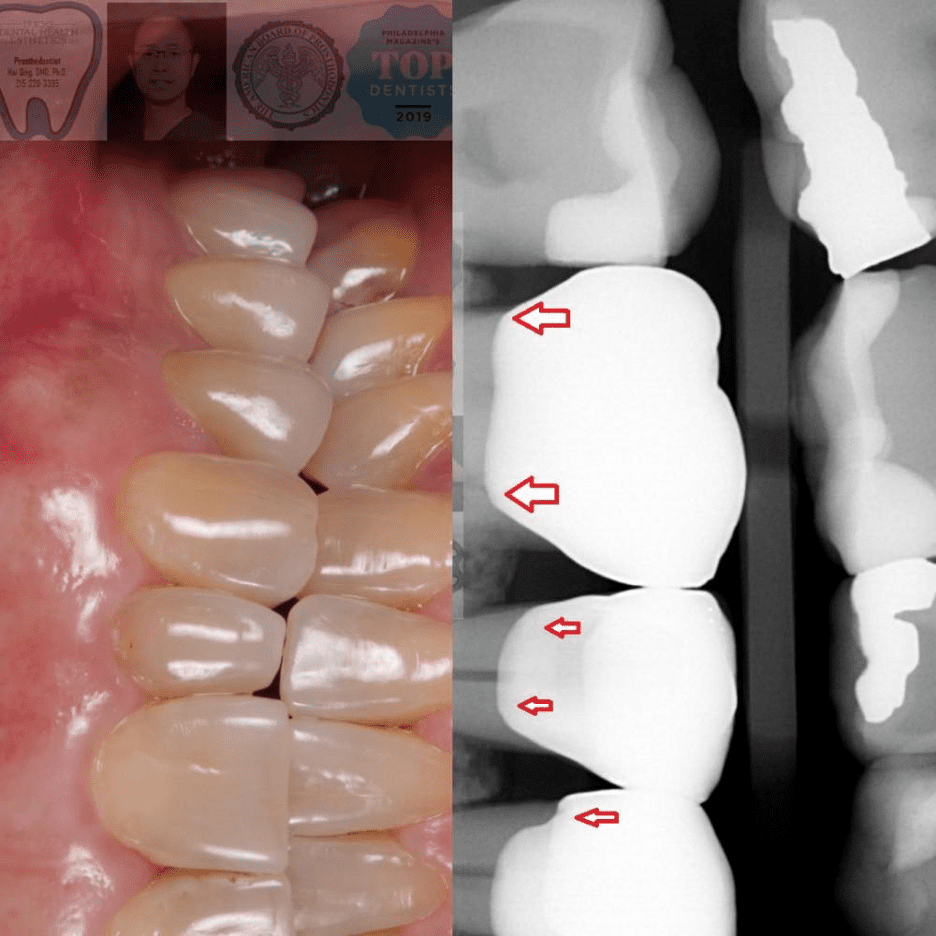 To find out more about the dental services offered at Bucks Dental, call (215)-220-3395 or schedule an online consultation. You can also visit us at 1151 S Broad St, Lansdale, PA 19446.