Dr. Chizobam Idahosa BDS, DDS, MS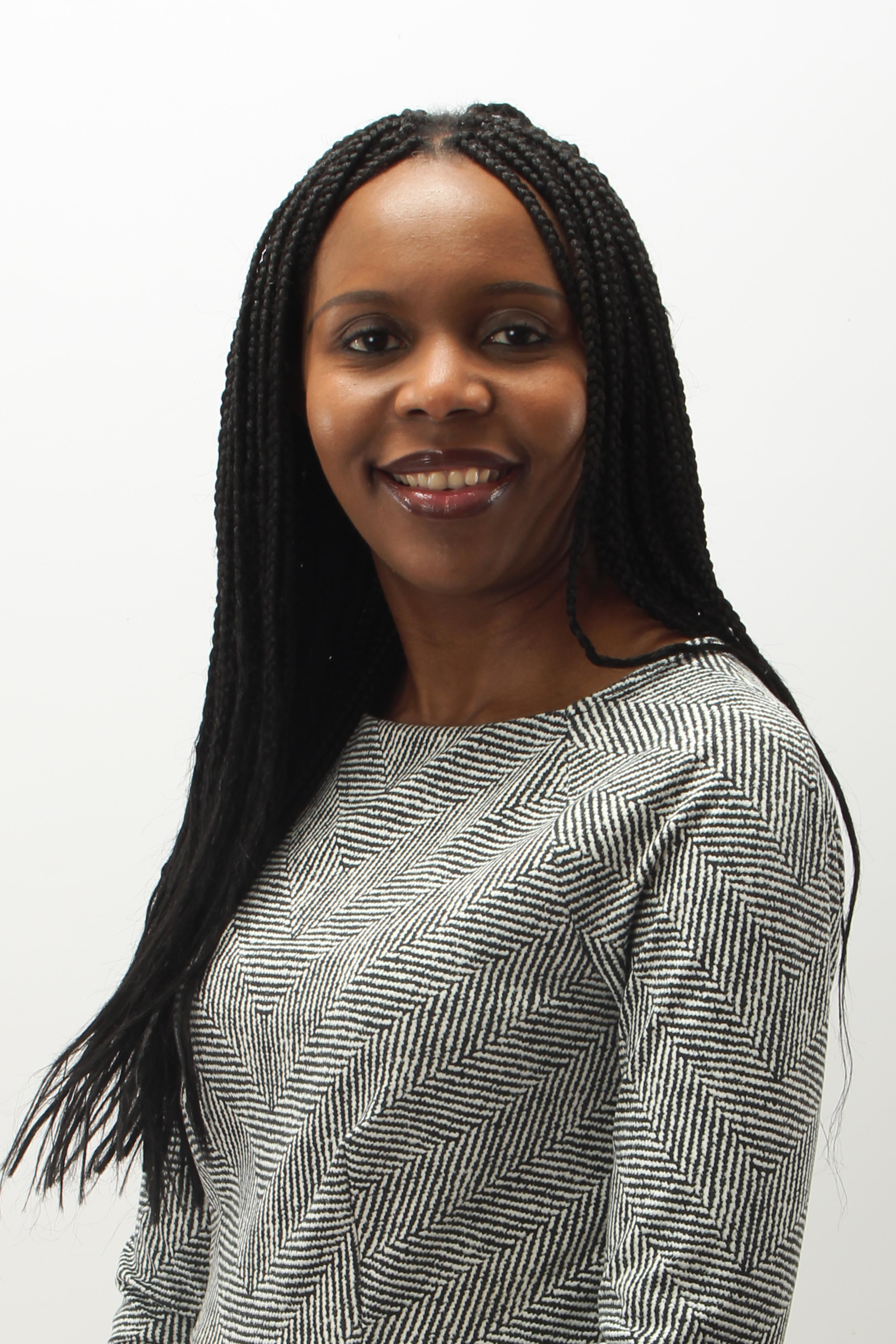 Dr. Chizobam Idahosa BDS, DDS, MS is a board-certified Oral Medicine Specialist. Her clinical interests include the diagnosis and management of oral mucosal disorders, facial and trigeminal neuralgias, temporomandibular disorders, oral oncology, premalignant lesions, oral complications of cancer therapy, oral infections, salivary gland disorders, and oral manifestations of systemic disease.
In plain language, Dr. Idahosa treats patients with burning mouth, jaw pain, and chronic oral and facial pain resulting from disorders in the nerves in the jaw and mouth. She also treats lesions in the mouth, such as canker sores, oral viral, bacterial, fungal infections, and oral ulcers resulting from various disorders, including lichen planus, pemphigus vulgaris, and mucous membrane pemphigoid. In addition, she evaluates and manages patients with red and white patches in the mouth, which could be indicative of oral cancer. She also provides treatment for dry mouth and oral side effects of medications and systemic diseases.
On your first visit, you can expect Dr. Idahosa to do a detailed and extensive oral exam with possible 3D imaging, depending on the reason for your visit. Having Dr. Idahosa as your your dental specialist allows you to experience the patience and rounded knowledge of a provider who has gained expertise in her field. She collaborates with other healthcare providers as needed to ensure that you receive comprehensive management of your pain, discomfort, or oral lesion.
Dr. Idahosa began her dental training at the University of Benin in Nigeria, where she received her BDS. Her training continued with her earning her DDS at New York University College of Dentistry. She then pursued and completed her specialty training in Oral Medicine and her Master of Science in Oral Biology at The University of Pennsylvania School of Dental Medicine. Her ethical and moral standing and expertise in the field earned her the title of Diplomate of the American Board of Oral Medicine. Furthermore, Dr. Idahosa teaches predoctoral and graduate-level students as an Adjunct Clinical Assistant Professor of Oral Medicine in the Department of Oral and Maxillofacial Pathology, Medicine and Surgery at Temple University Kornberg School of Dentistry. This challenges her to stay up-to-date on the latest treatments and techniques and excel in her capabilities.
Patients with dental phobia immediately feel at home and comfortable at Bucks Dental Health and Esthetics. The entire team here works closely with everyone fearful about dental care, finding ways to help each patient overcome their anxiety and get the dental attention they need to stay healthy.
Dr. Idahosa has published many articles and received a Case Report Award from the Academy of Oral Medicine. You can review Dr. Idahosa's publications below.
Dr. Idahosa's Publications
Articles:
Theodorou J, Rotz ME, MacPhail L, Idahosa C, Fornatora M, Tweddale E, Myers Virtue S.
Designing and evaluating an interprofessional practice experience involving dental and pharmacy students. American Journal of Pharmaceutical Education. 2018 Aug;82(6):6298
Rotz ME, von Vital R, Radovanovich A, Idahosa C, MacPhail L, Theodorou J, Myers Virtue S.
Impact of an interprofessional practice experience on medication histories within a dental admissions clinic. Journal of Interprofessional Education and Practice. March 2018. Volume 10,1
Manorak W, Idahosa C, Gupta K, Roy S, Panettieri R Jr, Ali H.
Up-regulation of Mas-related G protein coupled receptor X2 in asthmatic lung mast cells and its activation by the novel neuropeptide hemokinin-1. Respiratory Research. (2018) 19:1
Kshitij Gupta, Chizobam Idahosa, Saptarshi Roy, Donguk Lee, Hariharan Subramanian, Anuradha Dhingra, Kathleen Boesze-Battaglia, Jonathan Korostoff, Hydar Ali.
Differential regulation of Mas-related G protein Coupled receptor X2- mediated mast cell degranulation by antimicrobial host defense peptides and P. gingivalis LPS. Infection and Immunity. October 2017 Volume 85 Issue 10
David A. Lederman, Maria L. Fornatora, Chizobam N. Idahosa.
Oral Fibromas and Fibromatoses Medscape Drug and Diseases. emedicine.medscape.com/article/
1080948-overview. Initial contribution 04/06/2016. Updated 05/31/2018.
Idahosa CN, Boggess WJ, Levin LM, Alawi F.
Unilateral enlargement of the mandible in a child. Oral Surgery, Oral Medicine, Oral Pathology, Oral Radiology. 2015 Oct;120(4):424-8.
Idahosa C, Berardi TR, Shkolnikov R, Stoopler ET.
Thrombocytopenia absent radius (TAR) Syndrome: a case report and review for oral health care providers. Special Care Dentistry. 2014. Sep- Oct;34(5):251-8
Book Chapter:
Idahosa CN, Kerr AR
Clinical Evaluation of Oral Diseases. In: Farah C., Balasubramaniam R., McCullough M. (eds) Contemporary Oral Medicine. Springer, Cham. 2019. https://doi.org/10.1007/978-3-319-72303-7_3
Abstracts:
Chizobam Idahosa, Eric Stoopler, Thomas Sollecito, Faizan Alawi
Intraoral manifestation of mycosis fungoides: a report of two cases Oral Surgery, Oral Medicine, Oral Pathology, Oral Radiology May 2014. Vol.117, Issue 5, Pages e386- e387,doi:10.1016/joooo.2014.01.208
Chizobam Idahosa, William Boggess, Lawrence M. Levin, Faizan Alawi
Primary chronic osteomyelitis of the mandible in a child Oral Surgery, Oral Medicine, Oral Pathology, Oral Radiology May 2014. Vol.117, Issue 5, Page e342,doi:10.1016/j.oooo.2014.01.055